In Memory
Allen Levi
ALLEN LEVI March 13, 1948-September 25, 2021
Photo (50the Reunion) Courtesy: Margie Schulman Alter
Deepest sympathy. Allen was most special and will be missed.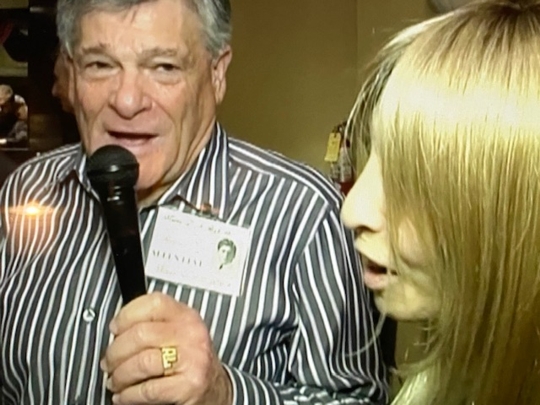 Miami Herald Obituary
Allen Levi
North Miami Beach, Florida -Allen Levi, age 73, passed away on September 25, 2021 on the tennis court doing what he loved best. As the son of Hertha and Alfred Levi, Allen grew up on Miami Beach. After graduating from Beach High in 1966, where he enjoyed playing a variety of sports Allen went on to become a Gator at the University of Florida. It was here that he met his partner of llfe and in work, Kathy. As President of Pi Lambda Phi fraternity, Allen was a trailblazer on many campus issues. And not only did he score the winning touchdown in the Nose Bowl as a pledge, his coaching skills helped the next three pledge classes win this coveted game and bragging rights as well. Allen then became a sucessful C. P. A. with his own practice in Aventura until his retirement four years ago. He was also very active in the community having been on the Board of Temple Sinai of North Dade for many years and, most recently, volutarily teaching accounting at Barry University. Allen is survived by his loving wife of fifty years, Kathy; his cherished son, Bret; Bret's partner, Cynthia; his adoring mother -in-law, Judithy; his favorite aunt and uncle, Ellie and Bernie Schinder; another favorite aunt Marilyn black; and his captivating cousins, Barry, Jeremy , Snooky, Michael, Sergio, Robert and Aura. We will always love and miss you, Big Al. Private services will be held.