In Memory
Richard Garrett
Submitted by Margie Schulman
Received a phone call from Roz October 5, 2021, to let us know sadly, Richard Garrett passed away October 4, 2021. More information to follow. Scroll to the bottom.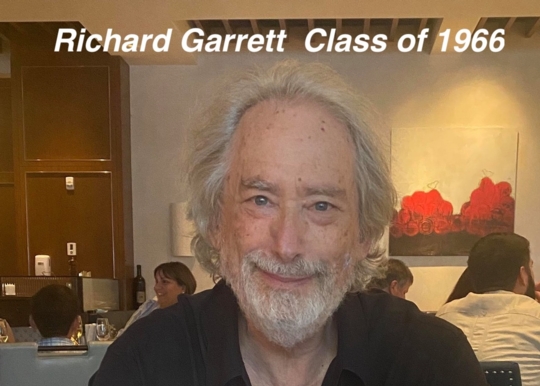 Submitted by Margie Schulman----Courtesy: Legacy.com
Richard Garrett
October 16, 1948 - October 4, 2021
Coral Gables, Florida -
Richard Garrett, the long-serving chief legal officer for the international law firm, Greenberg Traurig, passed at his home on October 4, 2021.
From an early age, Richard learned to meet his challenges head on: a persistent stutterer in grade school, he studied the thesaurus so he could choose specific words that didn't trigger his speech impediment. He also entered extemporaneous speaking and debate competitions with the goal of further improving his ability to communicate. By the time he graduated Miami Beach High School, he had not only conquered his speech impediment, but had also won the national extemporaneous speaking championship. Richard continued to hone his forensics skills in college at Emory University, where he and his late debate partner, Robert Jones, won the National Moot Court competition.
After completing law school—also at Emory—Richard embarked on a forty-six year legal career that included leading the Greenberg Traurig litigation department and being appointed as the firm's very first general counsel, where he handled all the firm's legal matters. One of the proudest moments of Richard's professional career was delivering an oral argument at the United States Supreme Court for The Church of the Lukumi Babalu Aye v. The City of Hialeah in 1992. The case is still cited in many court opinions dealing with First Amendment issues.
In his later years, Richard was moved to help others build the advocacy skills he had worked so hard to acquire. Along with his wife, Barbara, and his daughter, Lena, he launched the Miami chapter of the Urban Debate League, opening his home and raising money for the cause. Thanks to his involvement and with the support of Emory University debate staff and students, the Miami Urban Debate League was able to host events that offered training for hundreds of at-risk secondary school students.
As much as Richard relished a good fight in the courtroom and acting as a mentor for others in his profession, he most enjoyed spending quality time with those who knew him best: his family and friends. Whether entertaining at home or going out on the town, Richard was always great company—known for his quick wit and dry humor. And if he knew you especially well, you could also expect some passionate political commentary. In 2017, Richard purchased a second home so that he could live in North Carolina several months of the year to be closer to his beloved granddaughter. Richard is survived by his wife of thirty-three years Barbara Friedson Garrett, his son, Jonathan Garrett, his daughter, Lena Garrett, his mother-in-law, Lucille Friedson, his daughter-in-law, Elizabeth Everton, and granddaughter, Vivian Garrett.
The family will be hosting a small gathering by invitation on Sunday, October 10, to be followed by a celebration of life at a later date to be determined. In lieu of flowers, the family asks that donations be sent to Planned Parenthood of South, East and North Florida or a charity of your choosing.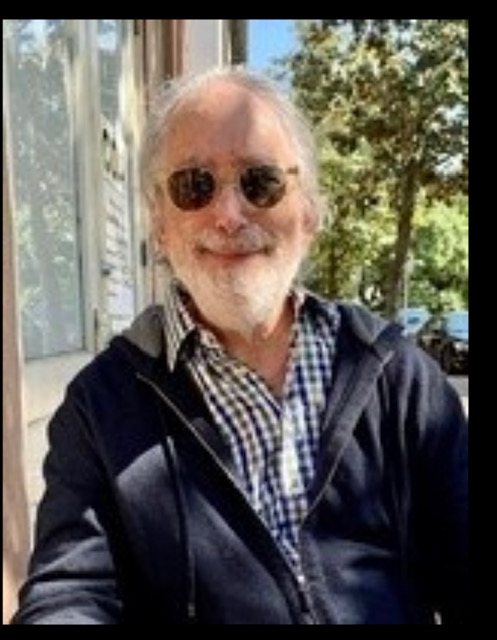 Published by Legacy.com & from Oct. 7 to Oct. 9, 2021.
CLICK HERE
https://www.legacy.com/us/obituaries/herald/name/richard-garrett-obituary?id=21888476&fbclid=IwAR1I-IuV7Z28iGCpPN34wYl5D8lm8JwV8UiZ8sVd95B-a2uvv5d0xfIDx9o