Reunion video clips (NEW)
50TH REUNION .....Saturday night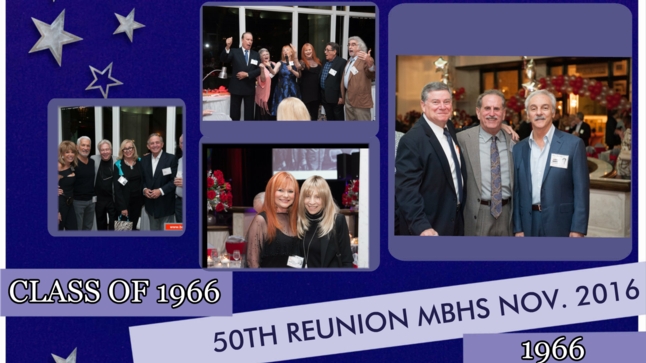 NOVEMBER 12, 2018
July 15, 2014
RECAP--45th Reunion Video Clips
July 10, 2014
REUNION PHOTOS MBSHS CLASS OF '66"
ADJUST VOLUME
CLICK CENTER ARROW...
TO ViEW PHOTOS FROM THE 45TH REUNION.
CLICK SMALL " X" AT BOTTOM OF VIDEO (LOWER RIGHT CORNER) TO DELETE ADVERTISING!!!
Beach High 45th Reunion - Saturday night ....Photos
July 2, 2014
Video - 45th Reunion at the Miami Beach Resort (formerly Doral)
Adjust Volume
More videos from 11/11/11 Reunion posted soon. Please revisit site.
On stage Band FEATURING our classmates: Mark Friedman, Carlos Gonzalez Gerald Greenhouse.
Scope out the dance floor as classmates
join those classmates already dancing.

More photos soon...